Commitment to RIAs
Integrity Life (a member company of Western & Southern Financial Group) recognizes the importance of serving the RIA market and has engineered products specifically with fee-only advisors in mind: Non-commissioned products that can pay higher payouts or interest rates than comparable commission products. For nearly two decades, Integrity Life has been delivering RIA annuity solutions with a variety of features and flexibility for guaranteed lifetime income, tax deferral and principal protection.

Technology Integrations
Integrity Life offers integrated technology solutions, from illustrations to Firelight e-applications, to help create a streamlined, automated and accelerated sales experience for advisors and their clients. Compelling point-of-sale illustrations enable advisors to compare and support annuity recommendations in a simple and transparent manner.

Investment Approach
Integrity's parent company, Western & Southern Financial Group, is a Fortune 500 mutual insurance holding company whose heritage dates to 1888. It is one of the financially strongest life insurance groups in the world and one of the most highly capitalized. Western & Southern's capital-to-asset ratio is 18.6% (as of December 31, 2019) which is more than double that of the top 15 publicly traded life insurers. The financial strength of the enterprise means we'll be there when our customers need us - today, tomorrow and beyond.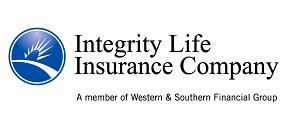 The annuities are issued by National Integrity Life Insurance Company in New York, and by Integrity Life Insurance Company in all other states. Both are member companies of Western & Southern.
More about Integrity Life
Get Started
To learn more about low-cost, Commission-Free solutions call us at 888.327.0049 and speak to a DPL consultant.